Past research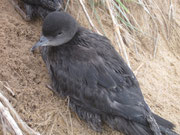 My direct involvement in seabird research and conservation began in 2004 when I assisted Dr Catherine Meathrel on her long-term study on Short-tailed Shearwaters Puffinus tenuirostris in Bass Strait, Tasmania. During my time on the island I performed many roles that required diverse skills. My main duties included assistance with project planning and management, organising and conducting fieldwork and the collection of field data. Due to the nature of remote based fieldwork, my duties while on Great Dog Island also required occasionally working extended hours and at unusual times – a task I happily undertook. Later in 2004 I also assisted postgraduate students with their projects on Pacific Gulls Larus pacificus in the Furneaux Group. As their field assistant I collected data on nest site selection, breeding success and behaviour during the breeding season.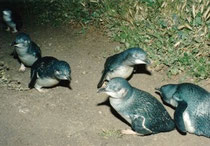 In 2005 I completed my Bachelor of Science (Environmental Management and Ecology) degree with Honours at La Trobe University, Victoria, Australia. My BSc Honours project investigated the factors affecting recruitment into the breeding population of Short-tailed Shearwaters. This research examined the morphometrics of annual cohorts of Short-tailed Shearwaters on an island in Bass Strait. The work used data from a long-term study on Great Dog Island to examine a key question in seabird biology; whether birds recruiting to breed in a population can be differentiated from their non-breeding peers by physical characteristics at the egg, hatchling or fledgling stage. This question addressed issues of critical importance in understanding parental investment and life history evolution and is especially important in long-lived vertebrates where breeding in substantially delayed. This research was subsequently published in the Journal of Ornithology.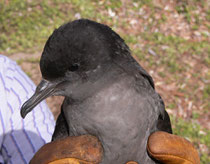 I have also been involved with seabird research as a field assistant including long-term studies on population ecology of Short-tailed Shearwaters on Fisher Island with Dr Catherine Meathrel, the energetics and behaviour of Little Penguins, the breeding biology, nest site selection, conservation status and genetics of Pacific Gulls with Dr Bruce Robertson and the breeding biology, blood and egg chemistry, and foraging ecology of Silver Gulls with Dr Heidi Auman.