Capricornia Cays, Great Barrier Reef
The Capricornia Cays (or Capricorn - Bunker Group) is the most important seabird breeding islands in the Great Barrier Reef. It contains the largest breeding populations of Wedge-tailed Shearwater and Black Noddy. Fairfax Island also has a large Brown Booby population.
Between 7th - 16th January 2014, North West, Heron, Mast Head, Lady Musgrave and Fairfax Islands were targeted for Wedge-tailed Shearwater and Black Noddy surveys. These surveys followed on from population estimates which started in the mid 90s. Members of the Australasian Seabird Group provided expert advice on the trip.
Results from the surveys suggest there may have been a reduction in the Wedge-tailed Shearwater population since the first surveys. Black Noddy estimate were comparable to previous estimates, although confidence estimates were large making comparisons difficult. Surveys will continue to monitor populations of these species to determine management actions.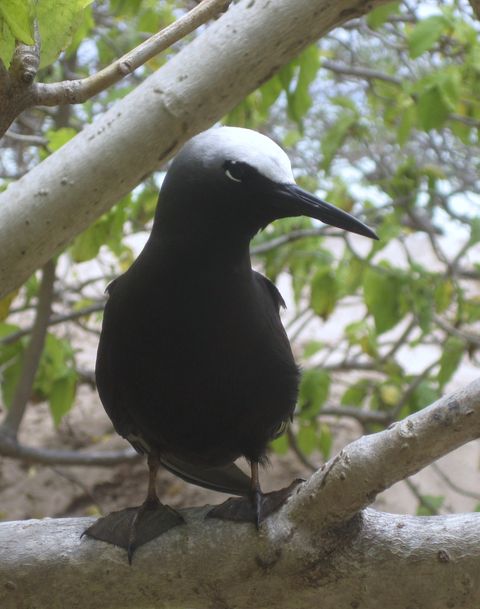 South Australia's Offshore Seabird Islands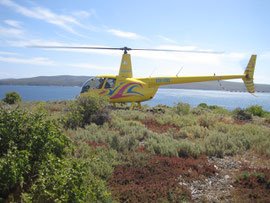 In collaboration with Drs Simon Goldsworthy and Jenn Lavers, three islands in Thorny Passage, southern Spencer Gulf were surveyed for seabirds during late 2012. Islands were specifically surveyed for Flesh-footed Shearwaters and Short-tailed Shearwaters. Knowledge of these species were poor in the Thorny Passage before the surveys. The data obtained during the island surveys significantly expanded our understanding of their population sizes. These data will be used to improve the conservation and management of these pelagic species.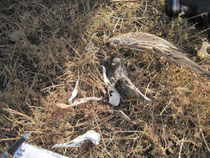 South Australia has the smallest and most vulnerable population of Flesh-footed Shearwaters in Australia. Previous estimates of abundance suggested the species may only number in the 100s at a single colony. Given the recent declines observed in other populations, there was a urgent need to undertake comprehensive assessment of the status of the species across its entire breeding range.
This study undertook overnight surveys on Smith, Lewis and Hopkins Islands in Thorny Passage, southern Spencer Gulf. Results confirmed the breeding status of Flesh-footed Shearwaters on Smith and Lewis, with an estimated ~3,000 and ~300 pairs respectively.  Northern parts of Hopkins Island did not contain Flesh-footed Shearwaters but they could occur elsewhere on the island. Short-tailed Shearwaters were found on all three islands.
Further research in planned to better understand the status and ecology of both species of shearwater in South Australia.
The Furneaux Group, Tasmania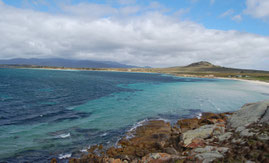 Between 2004 and 2011, I understook several seabird island surveys in the Furneaux Group, Tasmania. Over the years we identified many of the islands as internationally and nationally important for several species of seabird and shorebird. As such, many of the islands have been internationally recognised as Important Bird Areas (IBAs) by BirdLife International.